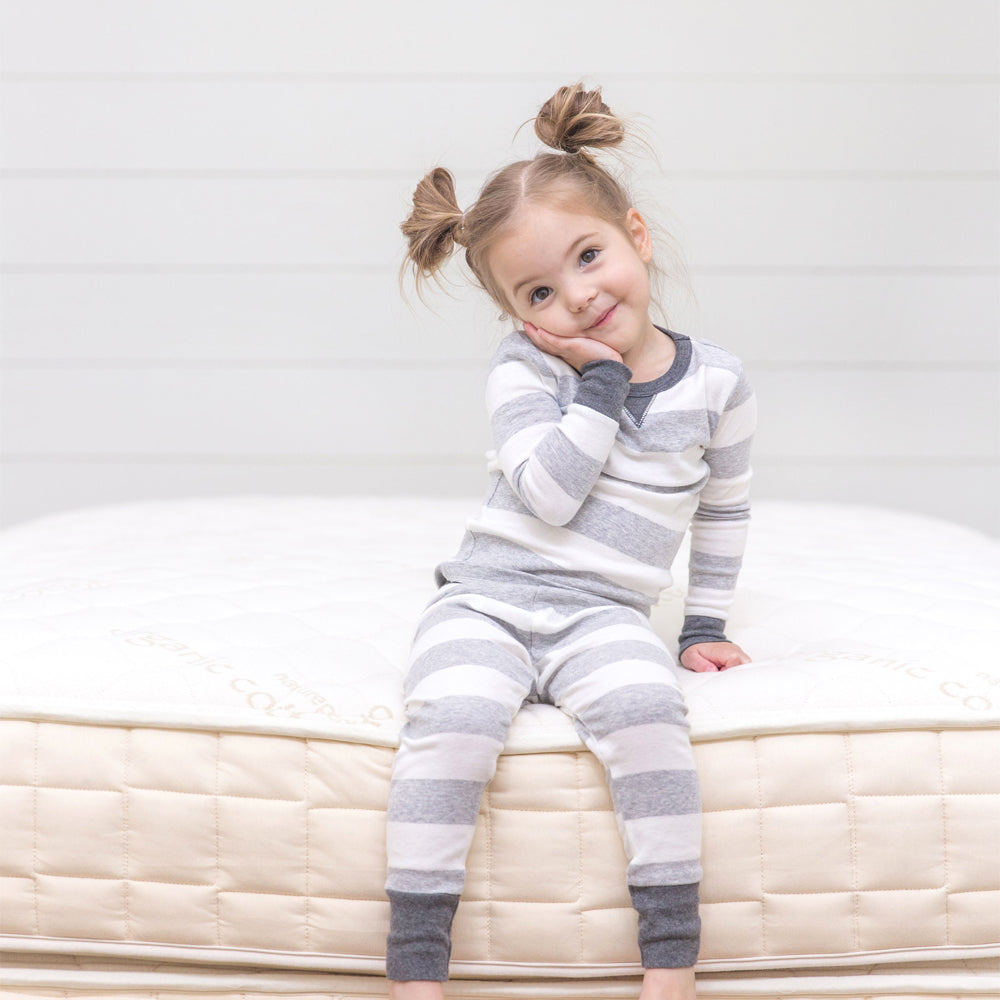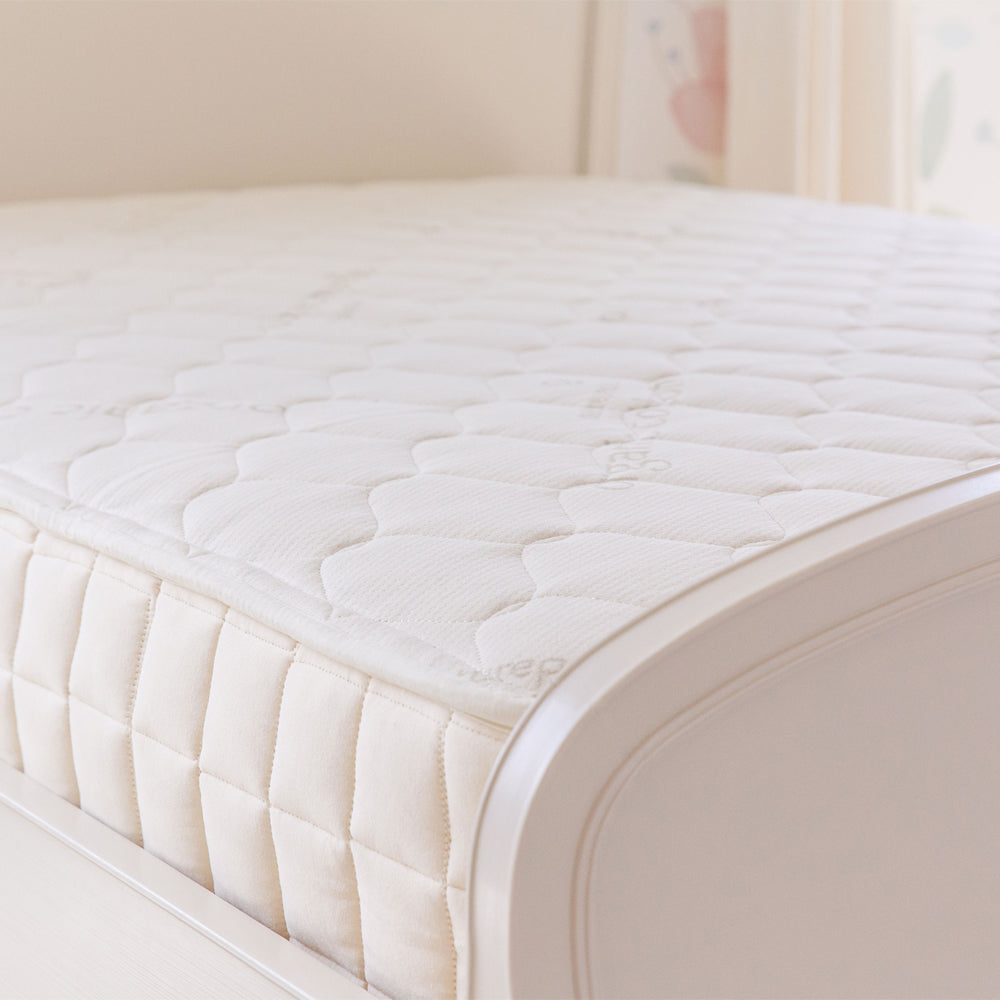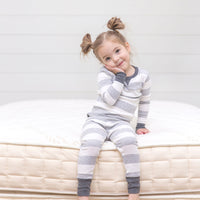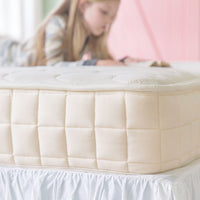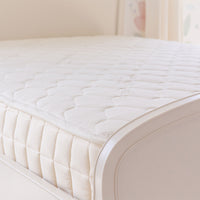 Verse Organic Kids Mattress
Naturepedic says: "Designed for kids but strong enough for adults, the Verse is the ultimate organic kids mattress. Glue-free encased coil system provides a smooth feel without motion transfer. Made from the safest & healthiest materials on Earth. 100% GOTS certified organic cotton & wool. No glues, adhesives, or polyurethane foam. Passes flammability standards without fire retardants or chemical additives. Firm feel."

Photo credits: Naturepedic
This mattress is made with organic cotton, organic wool, recycled steel coils and PLA (synthetic fiber made from non-GMO sugarcane). 
It's made without solvent-based glues, polyurethane foam and chemical flame retardants. 
This mattress is certified to the Global Organic Textile Standard (GOTS), a textile processing standard for organic fibers that includes independent certification of the entire textile supply chain. 
Certification to GREENGUARD Gold means that this product limits emissions of more than 360 volatile organic compounds (VOCs) and chemicals, and complies with the requirements of the state of California's Department of Public Health (CDPH) "Standard Method for the Testing and Evaluation of Volatile Organic Chemical Emissions from Indoor Sources Using Environmental Chambers, Version 1.2 (2017)," also known as California Section 01350.
Formaldehyde Free validation by UL Solutions ensures that a product does not contain formaldehyde, or formaldehyde precursors, using a combination of auditing raw material inputs and testing chemical emissions from the product.
Certification to MADE SAFE includes independent third-party review that screens for 6,500 prohibited/restricted substances. 

Organic cotton, organic wool, PLA (synthetic fiber made from non-GMO sugarcane), recycled steel coils
Global Organic Textile Standard (GOTS)
GREENGUARD Gold
Formaldehyde Free by UL Solutions
MADE SAFE
Since 2003, Naturepedic has been on a mission to transform the lives of their customers through safer, healthier sleep. By eliminating materials like flame retardants and polyurethane foam from their line of certified organic natural mattresses, Naturepedic supports an organic holistic lifestyle while protecting the environment.
Shop all Naturepedic